WitchyPoo Brew Tea


Enchanted teas to suit your needs, free shipping to anywhere in Australia!
Do you need help to focus on your deepest emotions and motivations? Are you struggling to find the confidence and wherewithal to make a difference to your life? If this sounds like you, then we have the perfect brews to suit your needs.
Our WitchyPoo Brew teas have been blended with the finest quality ingredients we could find, which are also organic where ever possible. Each tea blend has been meticulously researched in order to have the right ingredients in those blends that relate to the relevant element and of course for the best possible tasting experience. In order to achieve this desired outcome, we employed the help of Sharyn Johnston, the founder of Australian Tea Masters and arguably one of Australia's consumate tea experts. Sharyn is frequently required to judge on international tea panels and has been a member of a five person Chinese tea expert committee selected by the Chinese government in 2014. So The Witch Of Moons Lane has gone to great lengths to ensure that not only are our teas a beautiful drinking experience of the highest quality ingredients, but those same ingredients had also been used throughout history in supporting people in their spiritual journey in manifesting their lifes goals.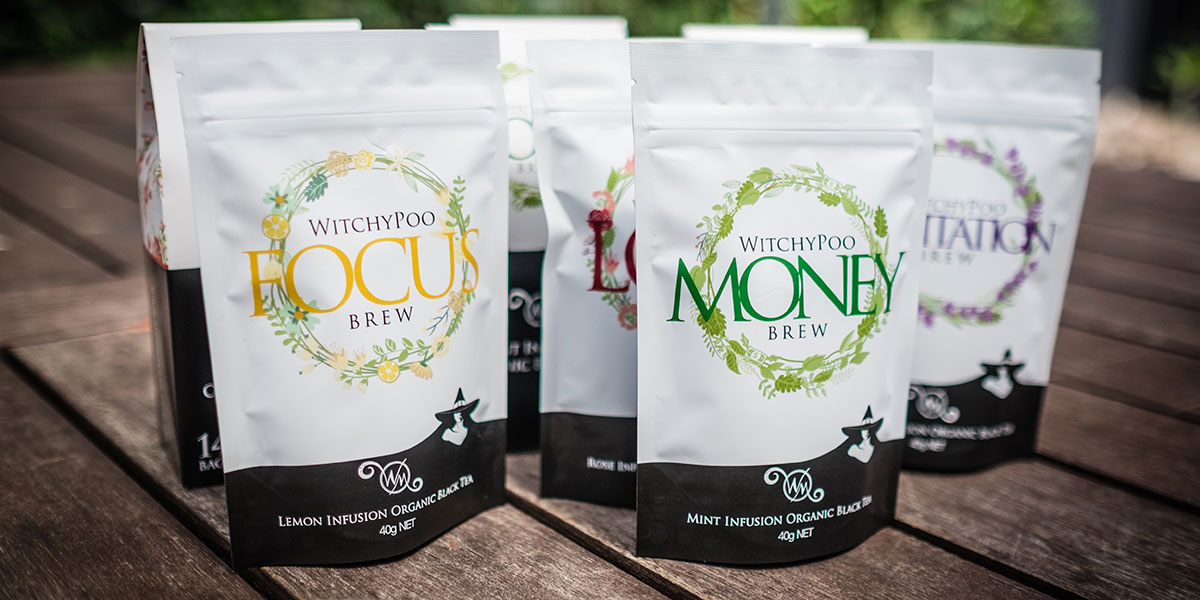 One cup per day for 7 days whilst reading the individual chant to focus the mind to manifest what it is you are trying to attract more of into your life. Whether you are suffering from complications with love, stress, or anything else, The Witch of Moons Lane is able to create magical brews to suit your personal and specific needs and provide you with a healing and calming solution to your problems.
Discover the range here: You can choose via which enchanted teas that you feel would best support you and help you attract those things into your life . (Focus, Health, Love, Money, Meditation)